A Smartphone has often been described as one of the greatest enabling technologies of the 21st Century. However, the smartphone market is predominantly captured by just 2 Operating Systems i.e. Android and iOS. While the latter one is an exclusive product of apple in itself, Android is an Open Source Operating System and is not an exclusive product. It even allows developers and other companies to build a custom OS on top of it. However, the fundamental security features of Android remain the same across all devices running that version. After notoriously being famous for not taking care of Security features of their operating system, Google hopped on the train of releasing frequent security patches for their Operating System and the company is very different from what it used to be 10 Years ago. However, other than the security and privacy features releases by Google, Android has several other Security features as well which are customizable and under the control of the user. The following blog will take one through such features and will also provide an understanding of how they can be used.
1. Find My Device
There exist several features in one's mobile phone which protects it from an external attack via the internal components and applications. However, the same features fall short to prevent a loss by an external factor caused by a human. 'Find my device' is one such application by Google which, if one has enabled on their devices, helps them find and manage the device if such device is lost or stolen.
Just enter your Google account details on the landing page of the App to confirm it is enabled, as the same stays enabled by default.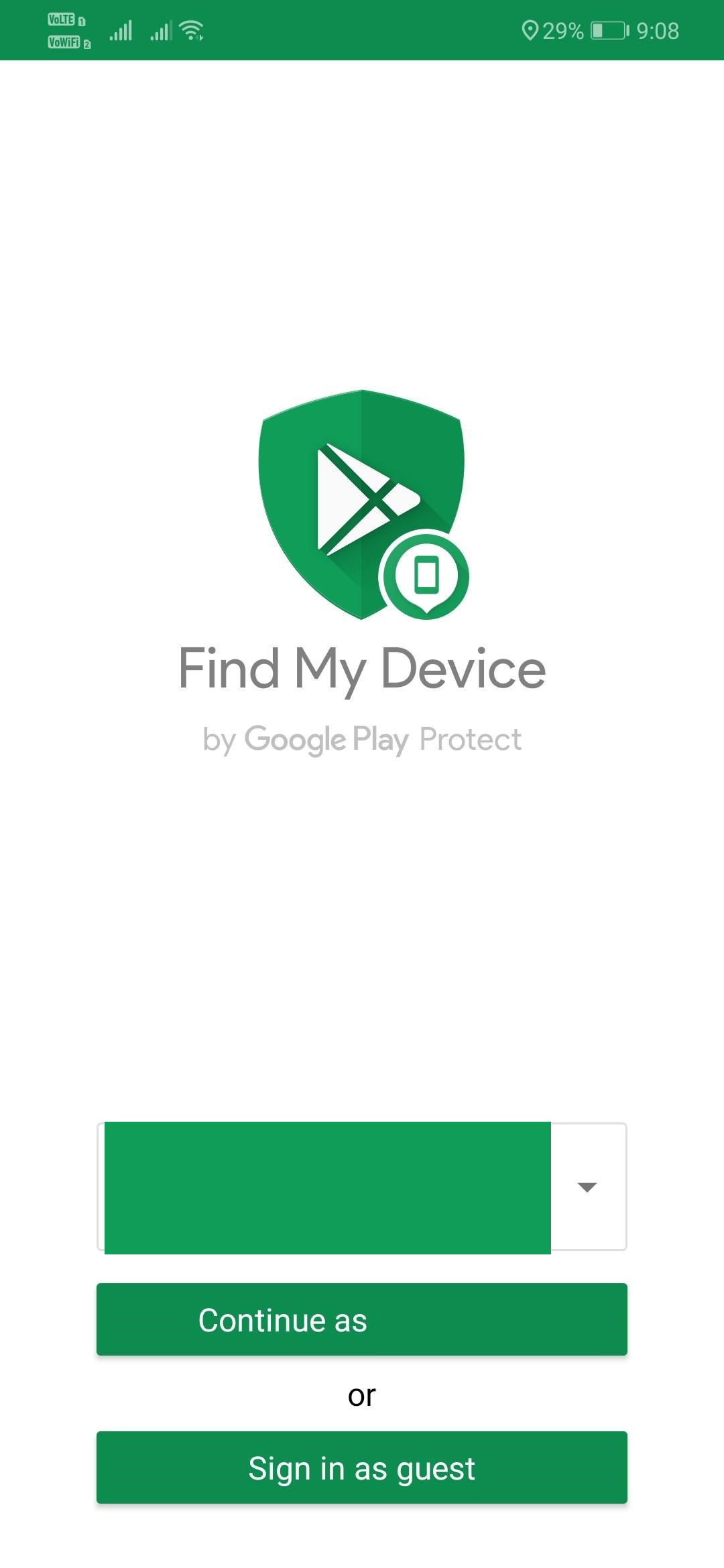 If one has lost their device, they can access this link or an official Find my phone application available on the google play store, in another device. They can then add their account details to get past the landing page. There one can get the location of the device through the GPS, ring the device, Lock the device in case it's stolen or lost and erase the content present in the device as well.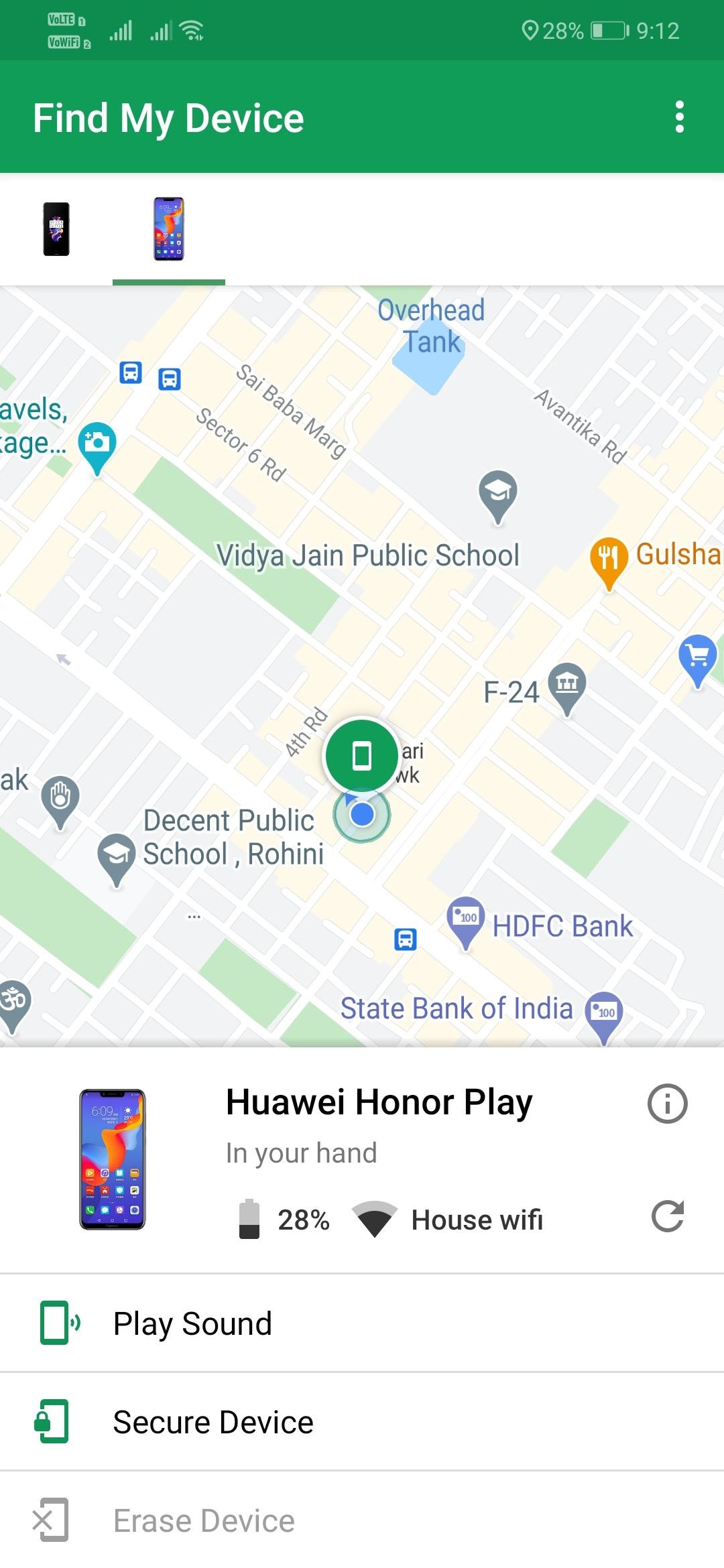 2. Two-Factor Authentication
While this is more of a feature of one's Google account than their Android device, it's equally important to enable it one's account to keep the device safe as well. There is a lot of sensitive information and applications in one's device which is linked to their google accounts, hence it is very important to keep the same secure and Two-factor Authentication plays a major role in that.
Here's how you do it.
1. Go to Device Settings and Find "Google Account"
2. Find the name of your main Email id, if you are using multiple email ids, and then click on "Manage you Google Account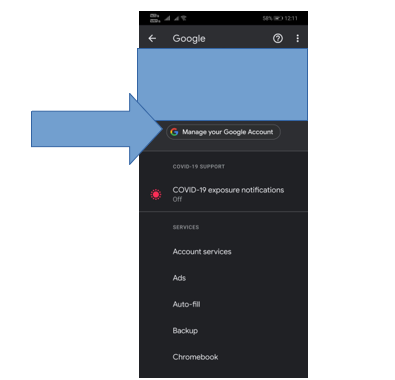 3. Then Select "Security Checkup"
4. Select "2 Step- Verification"; Select "Get started"
5. Enter your account password
6. Either select for a "prompt" which will be visible on the selected device or select for a
text message/voice call that will intimate a code
7. Press "try it now" and select "Yes" on the selected mobile device to enable it
8. Enter a backup mobile number in the case the selected device is stolen or
lost(preferably a sim not on the selected device)
9. Enter the code sent on the device
10. One can also download recovery codes, by selecting "backup option", in-case they don't prefer the alternate mobile number system. (However, make sure to keep them safe)
3. App Permissions
In terms of Updates on the Security Features by Android, in recent years, a major stride is the individual app permission control. This feature allows an individual to set up permissions for each of the application on their device while downloading it or later, for access of device's data-collecting nodes and data such as the microphone, camera, contacts, messages, GPS etc, in the background and while the app is running. One simply needs to go to their device settings and find the column of permissions and they can see which device has which permission. Interestingly the new Android 11 which has already started rolling out for a few devices, will not allow apps to access the device's location information in the background.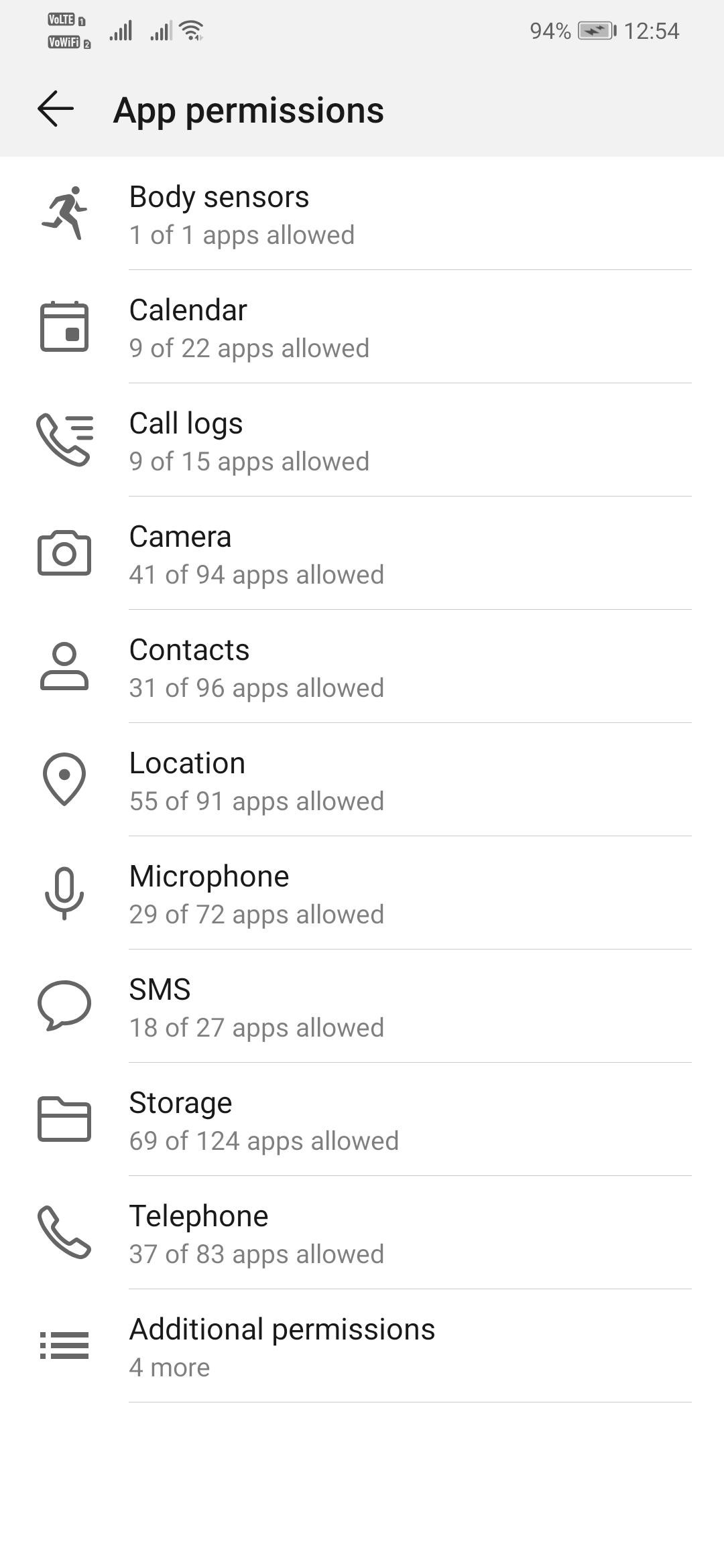 4) Lockdown Mode
For Devices with android 9 and above the Developers have provided with a separate security feature which prevents that 'External Human Element' taking an advantage of the Biometric Technology. This feature works great to solve the problem where someone finds themselves in a situation or anticipates a situation where they are in a position where they have to compromise their physiological features to unlock the phone, by using biometric, and without their authorization or consent. It unlocks the device further and one can only open it after entering the password of the device. Here is how one enables it.
1. Search for "Lockdown" in your device settings.
2. Enable it.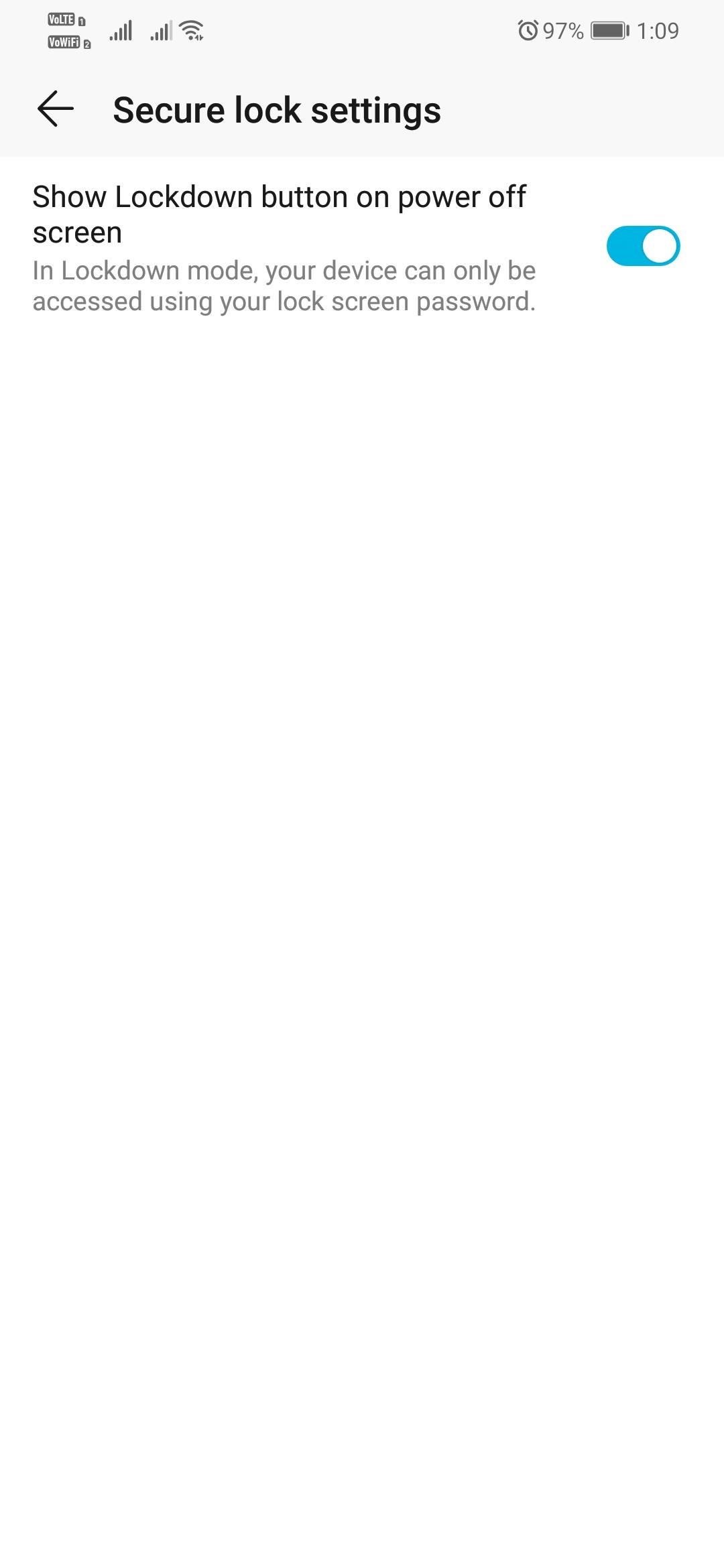 3. Press the lock button for more than 5s to bring up the "Switch off" screen and find the options present there. Once one clicks it, the lockdown is enabled and the device will only open after entering that password.